San Francisco Air Tours
Experience the San Francisco Bay in the most unique way, by air in a seaplane or helicopter! See San Francisco from the sea during takeoff and from a stunning aerial view or hover over the Bay and get a hummingbird's eye view!
Tours depart from the Mill Valley Seabase 10 minutes from the Golden Gate Bridge in beautiful Marin! Perfect for sightseeing before or after your tour.
Our air sightseeing tours soar above major city sites like the Golden Gate Bridge, Alcatraz, Stinson Beach, Downtown San Francisco and more. Go for a day trip experience or see the major city sites in just 30 minutes.
Popular Seaplane Tours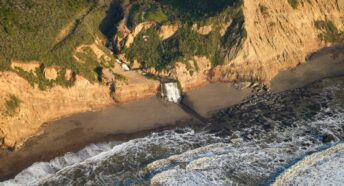 55 – 60 minutes
$389 Per Person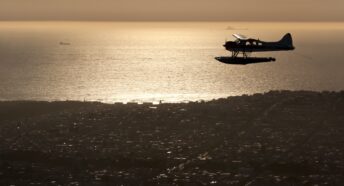 35 – 40 minutes
$379 Per Person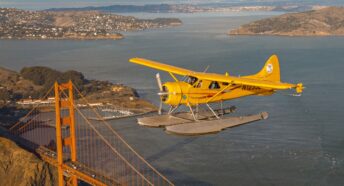 25 – 30 minutes
$289 Per Person
Popular Helicopter Tours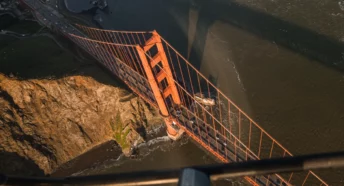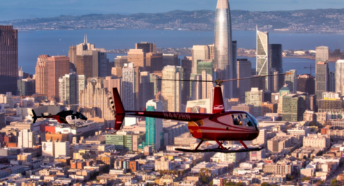 Gift an Unforgettable Adventure
Why fly with Seaplane and Aero Adventures?
Experience the San Francisco skyline from the water and the Bay Area from the sky. Hover over the stunning landmarks like the Golden Gate Bridge on a Seaplane Tour or take a longer excursion to marvel at the stunning giant redwoods of Muir Woods on a Helicopter Tour or gorgeous vineyard in the Napa Wine Country from the sky.
All of our tours were born out of a passion for the San Francisco Bay area and the wonder of flying in a float plane or helicopter.
Seaplane Adventures was founded by a returning World War II veteran with a desire to share Seaplane instruction. When Aaron Singer took over, he took that passion for Seaplanes and brought it to the public through seaplane tours. Seaplanes have played a significant role in American and world history. Our pilots have an admiration for that history and the unique experience seaplanes have to offer. That unique seaplane experience combined with the stunning views of the Bay Area makes a perfect place for our pilots to share their passion with curious visitors. Now we have added helicopter tours to our family of flights, providing a perfect addition to our current tour and charter services. Customers who have enjoyed a seaplane tour over San Francisco in the past will love the new tour option, giving them an exciting new opportunity to fly the City by the Bay!
Our Aircraft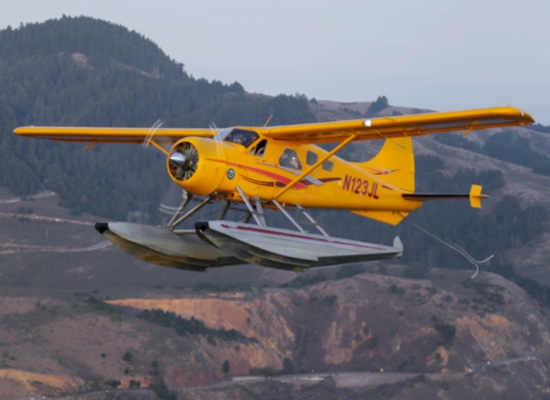 De Havilland Canada DHC-2 Beaver
Seats 6 people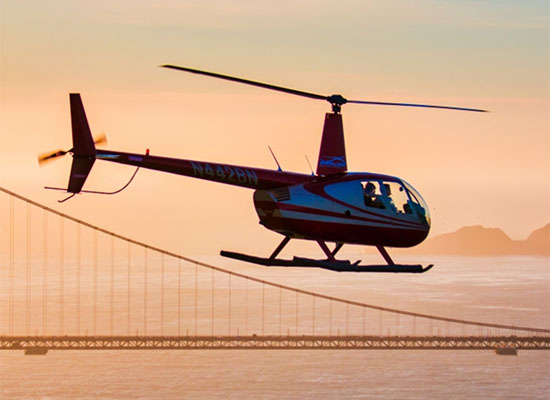 Airbus 350 and Robinson R44
Seats 3 to 5 people
GROUP TOURS
Our tailored group tour flight will take your guests over the splendor of the greatest city in the U.S. – San Francisco!
Specialty pricing for groups of 15 passengers or more.
We are able to process up to 50 passengers in two hours or less.
All group flights will fly over the Golden Gate Bridge,
Downtown San Francisco, Fisherman's Wharf, Bay Bridge, and more.
Offering 15min, 20min and 30min flights
Reservation required
Aircraft depart from our Seaplane Base in Sausalito/Mill Valley. FLIGHTS MAY BE CANCELLED AND FLIGHT ROUTES ALTERED DUE TO WEATHER. Reservations are required for group events. Send us an email to make your reservation!
CHARTER SERVICE
Guests can have a unique departure out of the city with a Seaplane or Helicopter Charter
Reservations required.
Rate includes pilot & fuel costs.
Minimum charter 2 hours
Aircraft depart from our Seaplane Heliport Base in Sausalito/Mill Valley.
FLIGHTS MAY BE CANCELLED AND FLIGHT ROUTES ALTERED DUE TO WEATHER